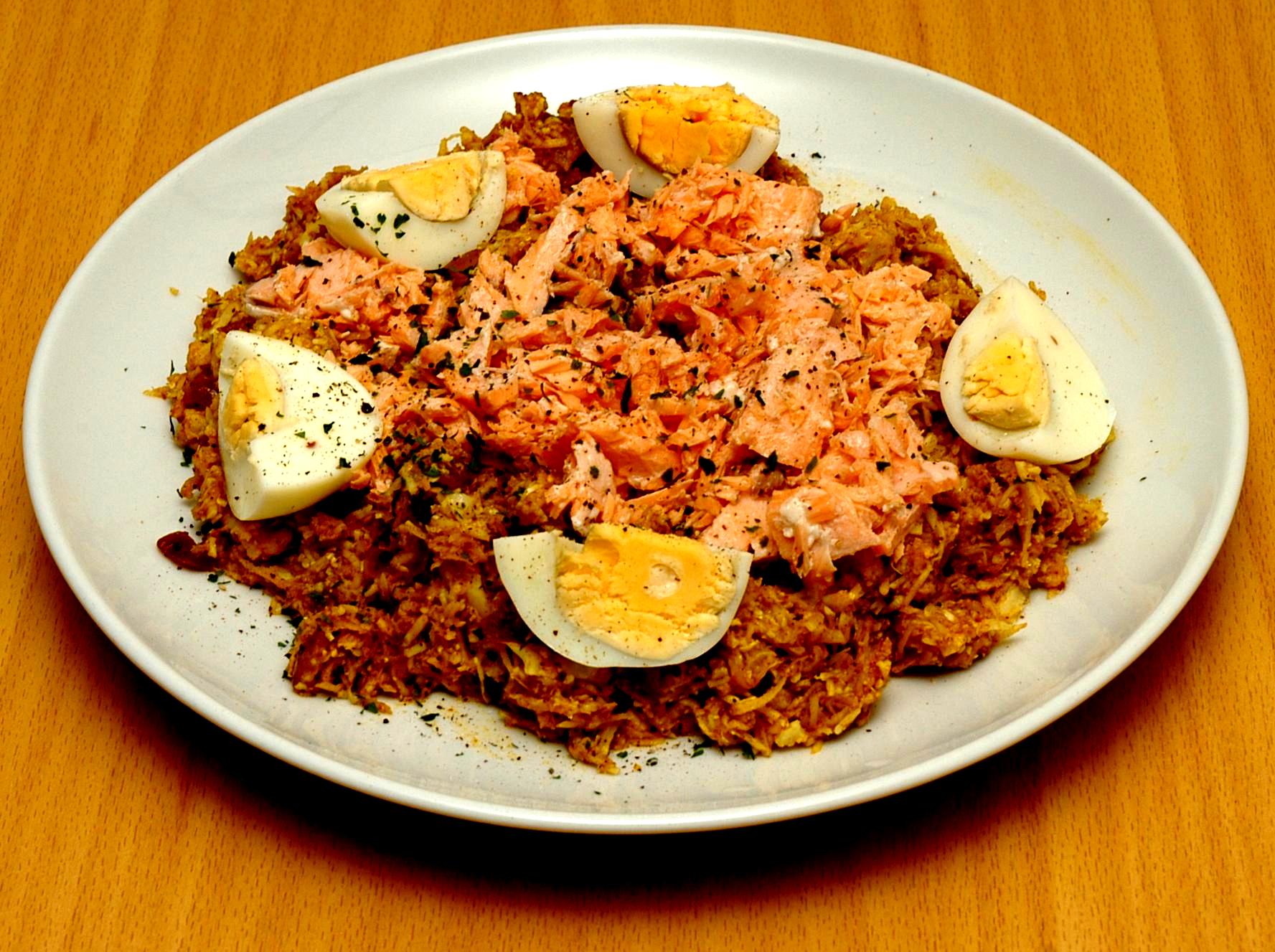 Ingredients (serves 2)
1 cauliflower, grated
1 red onion, finely chopped
2 table spoons of Patak's Madras curry paste
3 boiled eggs (8 minutes in boiling water), quartered
250g smoked haddock, or unsmoked salmon is also good, poached in water for 5 minutes
Lots of chopped parsley, or coriander
Some lemon wedges to serve

Fry the onion in olive oil or butter until soft. Add the curry paste and fry for 3-4 minutes more. Now add the grated cauliflower and cook until all the ingredients are well coloured, maybe 8-10 minutes. Add the flaked fish, then the herbs and finally the eggs. Salt and pepper to taste, then spoon onto warmed plates with the lemon wedges.